Z80 0,17 mm grueso corrugado galvanizado para techos de chapa de acero
Información básica
Modelo: SGCH, SGCC, DX51D, DX52D, JISG3302, JISG3303
Descripción del producto
Modelo NO.: SGCH, SGCC, DX51D, DX52D, JISG3302, JISG3303 estándar: ASTM, AISI, GB, JIS, DIN tratamiento superficial: galvanizado aplicación: placa, Stock de Material Buliding del reborde: modificado para requisitos particulares, grueso de Stock: 0.13-0,75 mm tolerancia: "+-0.02 mm Lentejuela: Regular, mínimo, cero, lentejuela grande marca: especificación de acero Co., Ltd de Jinan China: ISO SGS, BV, CE código del HS: 7210490000 tipo: certificación de placa de acero: ISO, SGS, BV técnica: uso especial en frío : Artículo de placa de acero alta resistencia: ancho de la hoja de acero: 600-1000mm galvanizado: onda 60-275G/M2: como su Requirment transporte: origen de embalaje estándar de la exportación: Shandong corrugado Gi chapa galvanizada para techos hoja Descripción del producto 1. Especificaciones del material para techos acanalado hojas:
1) grado: SPCC, SGCC, SGCD completo duro, Q195
2) espesor: 0.13-0.8mm
3) ancho: 700-1200mm
4) longitud:
3-5.8 metros 5) tipo: Wave
Item

Corrugated Gi Galvanized Steel Sheet Roofing Sheet

Standard

ASTM A653M/JIS G3302/DIN EN10143/GBT 2518-2008

Basal plate

Cold rolled steel coil ,hot dipped galvanized steel coil

Zinc Coating

Z30-Z275G/m2

Thickness

0.13-0.8mm

Width

750-1250mm(before corrugation) 




600-1000mm(after corrugation)

Length

according to your requirements

Product feature

water resistance,light weight,easy installation,high tensile

Packing 

export standard package

Weight per Steel Pallet

2-3 tons

MOQ

15 Metric Tons

Application

exterior and interior wall,roofs,and soffits

Qualification

ISO9001-2000Certificate

Advantages

1.Design according to customers 'requirements




2.Production under ISO9001-2008 Quality System




3.Easy to be installed as light weight




4.Z30-275 is suitable for many application




5.Our products are recyclable materials
2. Aplicación del material para techos acanalado hojas:
1) Exterior decoración de edificios: techo y tablones de industrial,
comerciales, residenciales y públicas instalaciones.
2) decoración de interiores de edificios: tablones, placas de techo, mamparas, accesorios de doors
3) edificio a prueba de fuego: paneles de la ventana, signboards
4) electrodomésticos: calderas de aceite/de gas, cubos de arroz, quemadores de gas portátil
3. Características del material para techos acanalado hojas:
1) corrosión resistencia, superficie 2) Lisa resistance
de alta temperatura, atractivo y durable
costs
3) bajo 4) alta strength
4. Embalaje de cartón corrugado para techos:
envuelto por plástico film y agua papel de prueba, entonces fijado en la plataforma de hierro. 
o según sus peticiones.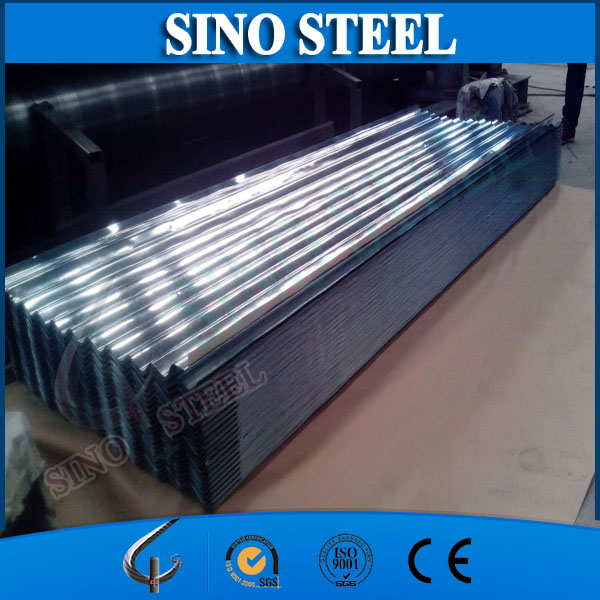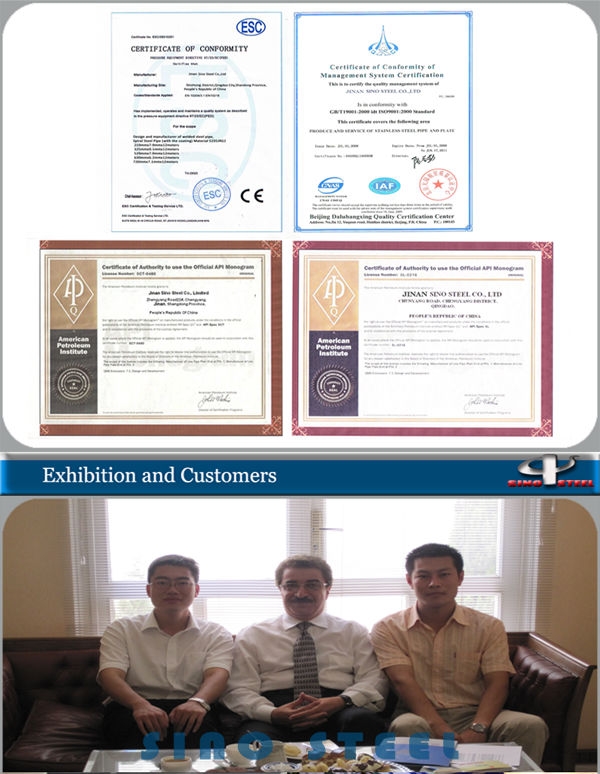 5.   ¿Por qué elegir Sino de acero?  
1, ISO, CE, BV, SGS aprobado
2, competitivo precio y calidad de nuestra propia fábrica
3, equipo eficiente servicio online 24 horas
4,Smooth producción capacidad (50000tons/mes)
5,quick y exportador el pago de
6,Flexible paquete con T/T, L/C, Paypal, Banco de Kunlun, etc
Samples estándar son gratis, recepción a nuestra compañía!
Grupos de Producto : Hoja de techo