GL / PPGL Aluzinc Galvalume de acero Zincalum hoja de acero / bobina
Descripción del producto
Modelo NO.: SGLC acero grado: SGCC Sgch, G550, Dx51d, Dx52D, Dx53D superficie tratamiento: aplicación de Galvalume: Stock de Material de construcción: espesor Stock: 0,13-4 mm ancho: 600-1500mm capa de Az: 60-275G/M2 peso de la bobina: 3-8 toneladas tipo: bobina de acero Galvalume con especificación de la capa: código del HS de SGS ISO: 72106100 estándar: ASTM, JIS, GB, AISI, estruendo, BS certificación: ISO, SGS, BV técnica: borde laminado en frío: borde marca la raja : Acero China Material: SGCC Sgch, G550, Dx51d, Dx52D, Dx53D tolerancia: +/-0,02 mm Lentejuela: Regular / Minimal / cero / lentejuela grande bobina ID: 508-610mm marca: Sino-origen de acero: China (continente) GL / PPGL Aluzinc acero Galvalume / hoja de acero Zincalum / Coil
1. Producto Description
* grueso: 0.12-1.3mm
* anchura: 600-1250mm
* longitud:
* 1000-6000mm zincado Alume: 50g - 250g / Psm
* pintura: Top: 15 a 25 um (5 um + 12-20 um) nuevo: 7 +-2 um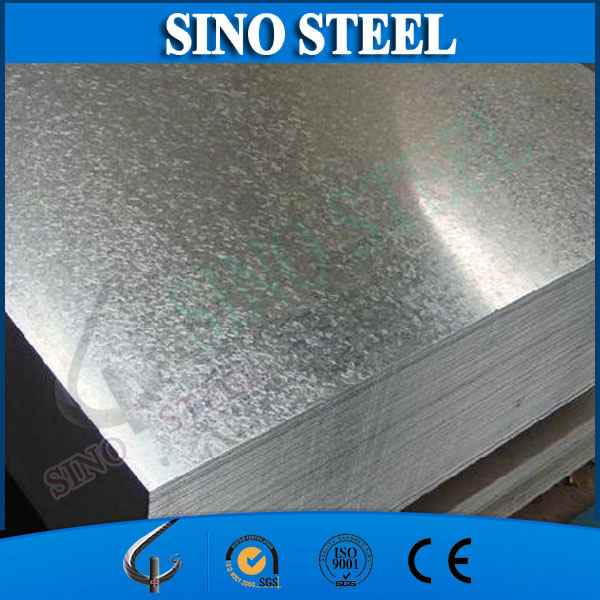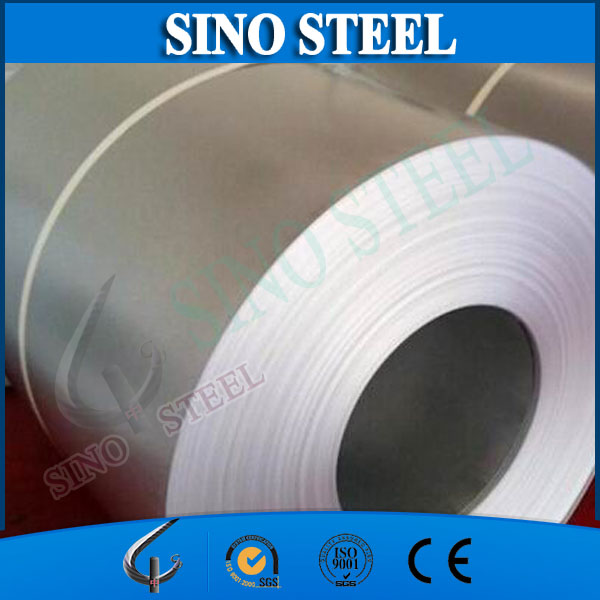 2. Por qué elegir Sinosteel
* ISO, CE, BV, SGS aprobado
* competitivo precio y la calidad de nuestra propia fábrica
* servicio eficiente equipo en línea para 24 horas
* lisa ability(50000tons/month)
* rápida entrega de la producción y la exportación estándar del paquete
* flexibles de pago T/T, L/C, Paypal, Banco de Kunlun, etcetera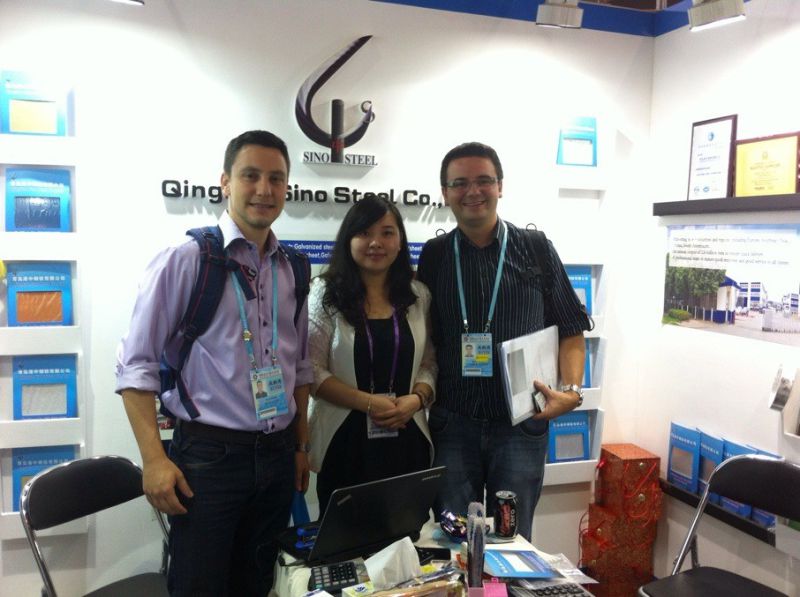 3. Introducción de la compañía
Jinan que Co., LTD del acero de China fue en compañía de Holding de acero grande, como ventana del comercio exterior de industria de acero China, nuestra compañía ha estado conduciendo intercambios extensos y amable cooperaciones con empresas nacionales y extranjeras sobre la base de igualdad, beneficio mutuo y provechoso para ambas partes, grandemente apoyando el desarrollo sano y rápido del hierro y acero industria de China. El capital registrado de la empresa es de 30 millones de yuanes.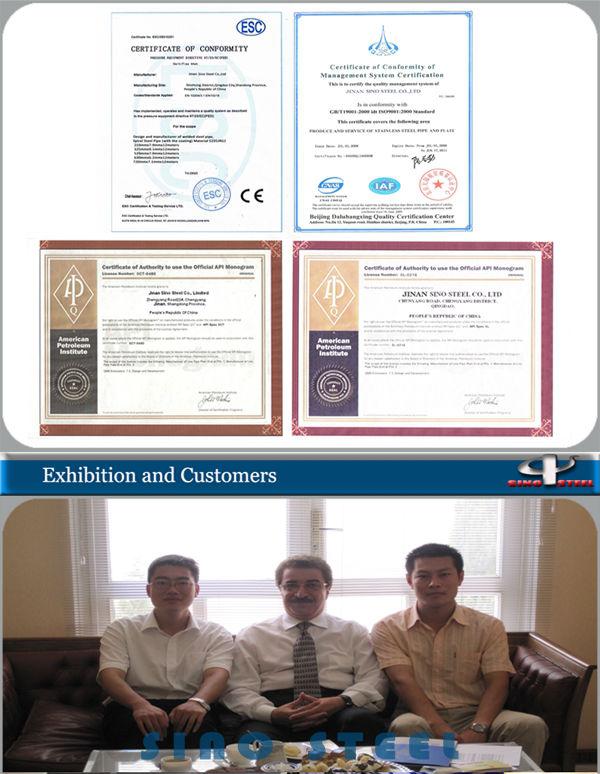 4. Nuestro Product
* frío/laminado en hoja de acero (bobina).
* caliente cruce galvanizado acero pavonado hoja (bobina).
* galvanizado corrugado acero hoja.
* hojalatas (bobina).
* Color cubrió la hoja de acero (PPGI).
* pipe(ERW/SSAW/Seamless/Stainless/Galvanized).
* de acero ángulo de acero y viga U/C/H/I.
Name
galvalume steel coil
Resin constructure 
Technique of production
Double painting and double baking process
Productivity
150,000Tons/year
Thickness
0.12-1.3mm
Width
600-1250mm
Coil Weight
3-8 Tons
Inside Diameter
508mm Or 610mm
Outside Diameter
1000-1500mm
Alume Zinc Coating
50g-250g/Psm
Painting
Top: 15 to 25 um (5 um + 12-20 um) back: 7 +/- 2 um 
Standard
JIS G3322 CGLCC ASTM A755 CS-B
SurfSurface coating 
coloace coating type
PE, SMP, HDP, PVDF
Back side coatingcolor
Light grey, white and so on 
Application 
PPGL is featured with light-weight, good looking and 
anticorrosion. It can be processed directly, mainly used for construction industry, 
home electronic apparatus industry, 
electronic apparatus industry, furniture industry and transportation. 
Grupos de Producto : Bobina de acero Galvalume